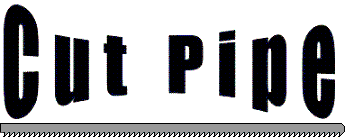 Alloy – Aluminum – Brass – Carbon Steel – CPVC – PVC – Stainless Steel
A Pipe Shop on premises enables us to:
complete large volume multiple cut orders with our fully automatic series CNC saw in sizes ranging from 1/8″-16″.
Our saw line-up further enables us to assist you with your angle cutting requirements up to 12″ and straight cuts up to 24″, all in-house.
Additional on site equipment gives us the capability to

thread pipe from 1/8″ to 6″
cut groove pipefrom 1″ to 4″
roll groovingstandard wall pipe 3/4″ to 8″light wall from 3/4″ to 12″SCH 5 & SCH 10 stainless pipe from 2″ to 6″copper from 2″ to 6″.All machining is done exactly to Your Requirements.
Quotation Request for Price & Availability
OR print and fax this form toll free to 866-469-3550 otherwise call us at 888-469-3557 (888-HOWELLS).
E-mail:sales@HowellPipe.com